Creating a Maps API Key
These would be steps to go through if you had neither a previous Google Cloud Platform account, nor a Google Billing account.
Step 1
Navigate to the Maps Platform and click on the Get Started button in the top right corner of the site.
Step 2
Select the Maps and Places check boxes and click the Continue button.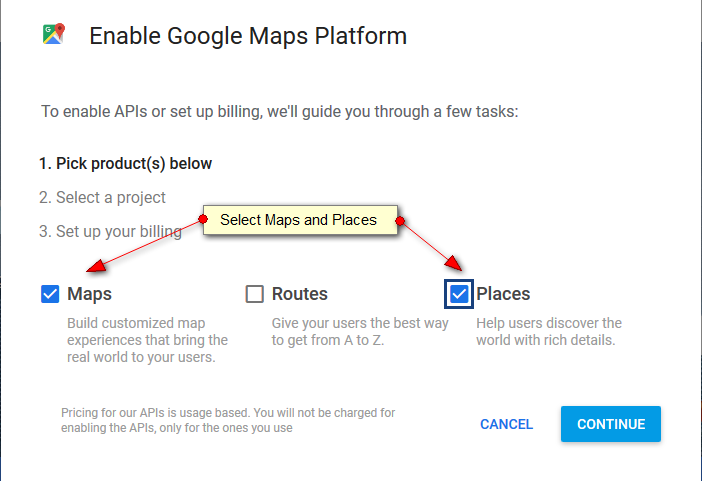 Step 3

Sign in to Google if prompted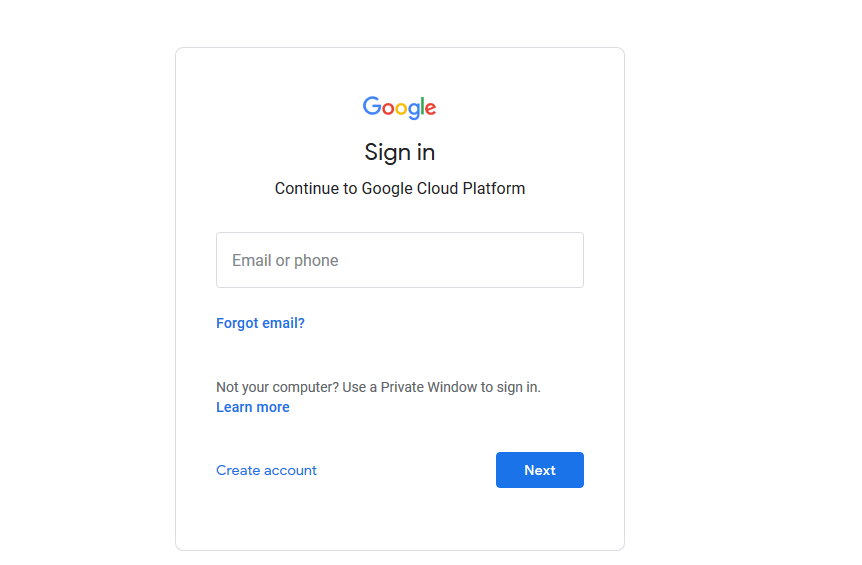 Step 4

If this is your first time creating an API key, you will have to create a Project first.
Step 5

Wait for the billing prompt to appear and click on Create Billing Account
Step 6

Select your Country and agree to the Terms of Service. Click on the Agree and Continue button.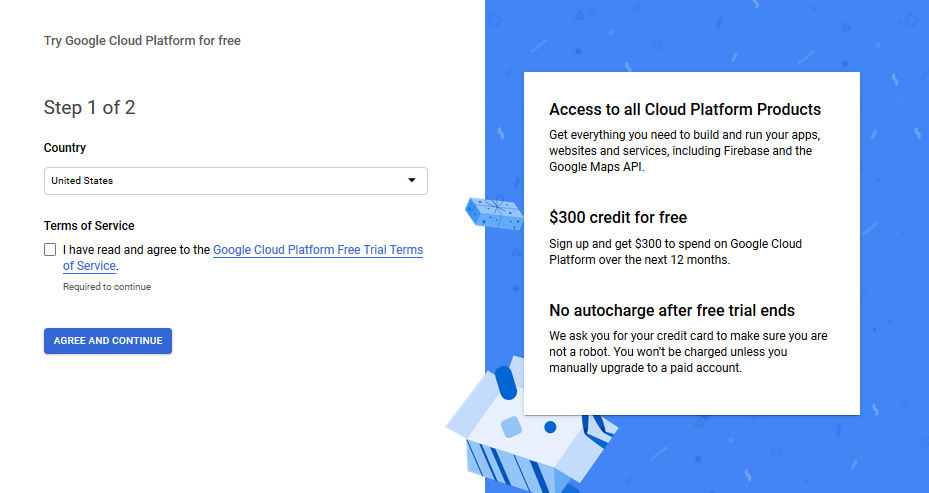 Step 7

Fill out Account, Address, and Payment information. Then click on Start My Free Trial.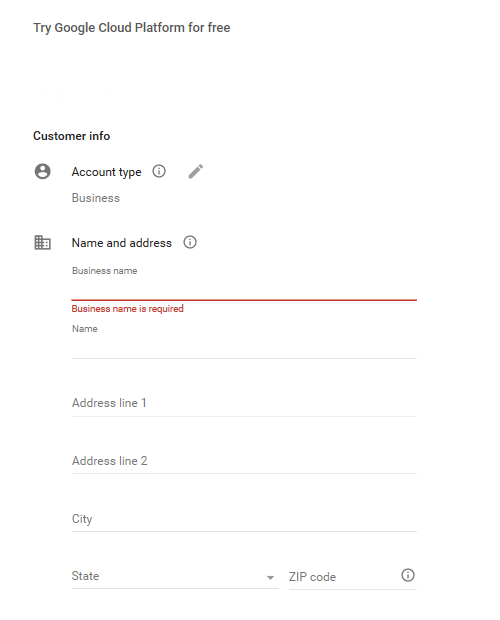 Step 8

Click on the Credentials option on the API Manager menu in the right sidebar. Then click on the Create Credentials button.


Step 9

Click on API Key in the drop down menu. A popup will appear with your new API key.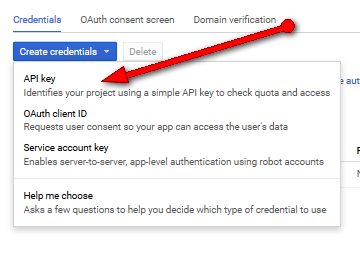 Previous Google API Key Holders

For Local Falcon to work, we need to have both the Maps and Places API enabled.
To check if your API key was previsouly setup to use Maps & Places, navigate to the Dashboard tab of the APIs & Services Section of your Google Cloud Platform.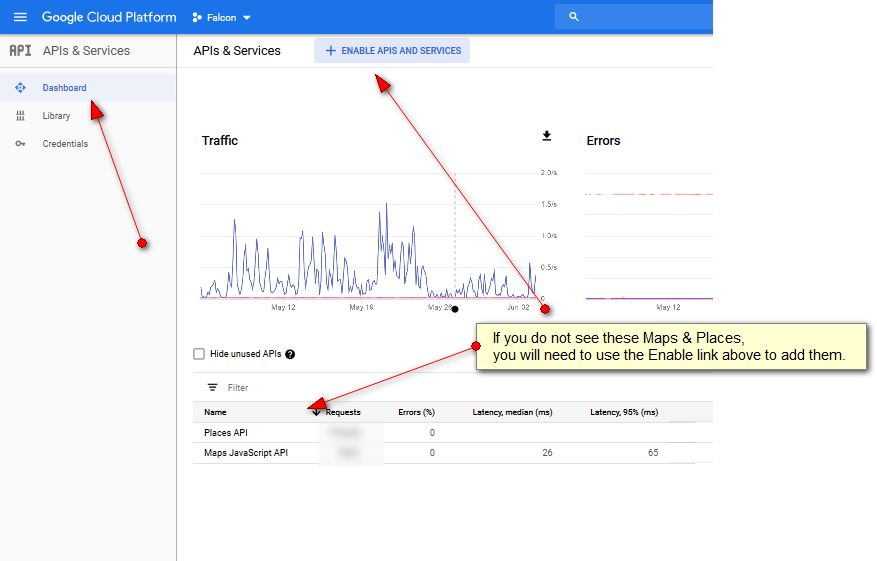 There you will see the API library choices of Maps Javascript and Places API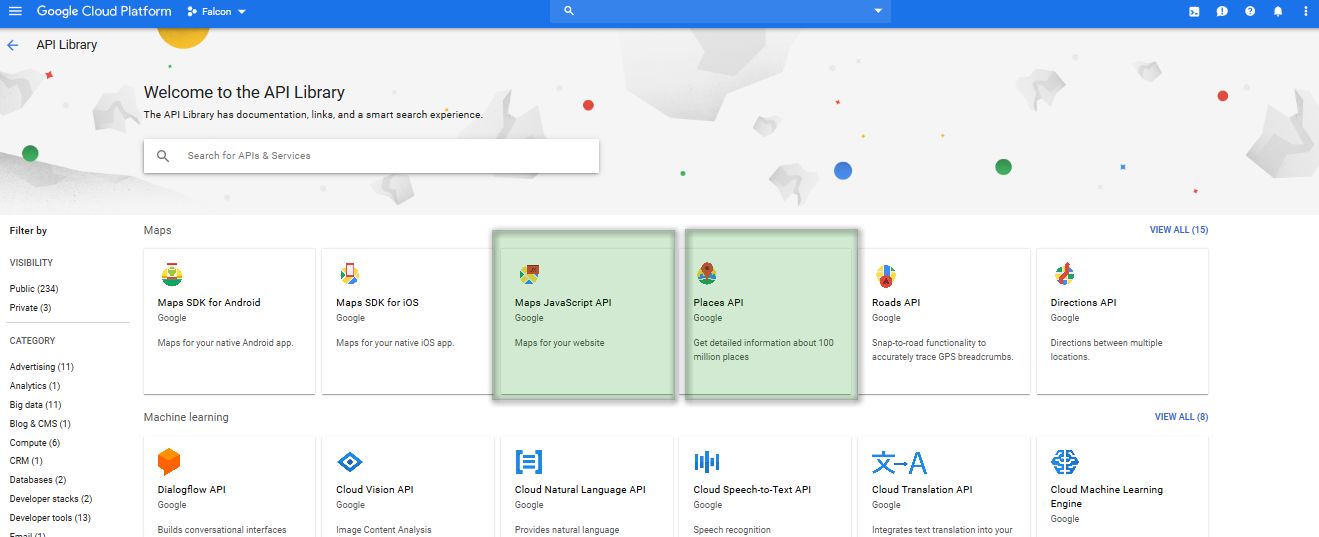 Click on each of these API's and you will be able to Enable them on the next screen.