Using Local Falcon to Scan Multiple Location Businesses
When you run the scanner, it matches on the business name input.
If a businesses with multiple locations has all the Google My Business (GMB) listings identically named, then the scan will pick up any of the locations within the scan area.
Generally, if the business listing(s) are adhering to the Google naming guidelines, the different listings will indeed be named the same.
If the business listings have other modifiers (like location) appended to the business name, then the scanner will see these as different and will not pick them up within the same scan.
Below is a scan for McDonald's restaurant. Notice how the pattern seems very strange, with random lower numbers throughout the map. That's because there are multiple restaurants around the city and the scanner is picking up the different locations. If you were to click on the Pins, you would be able to see which McDonald's location is getting ranked lowest there.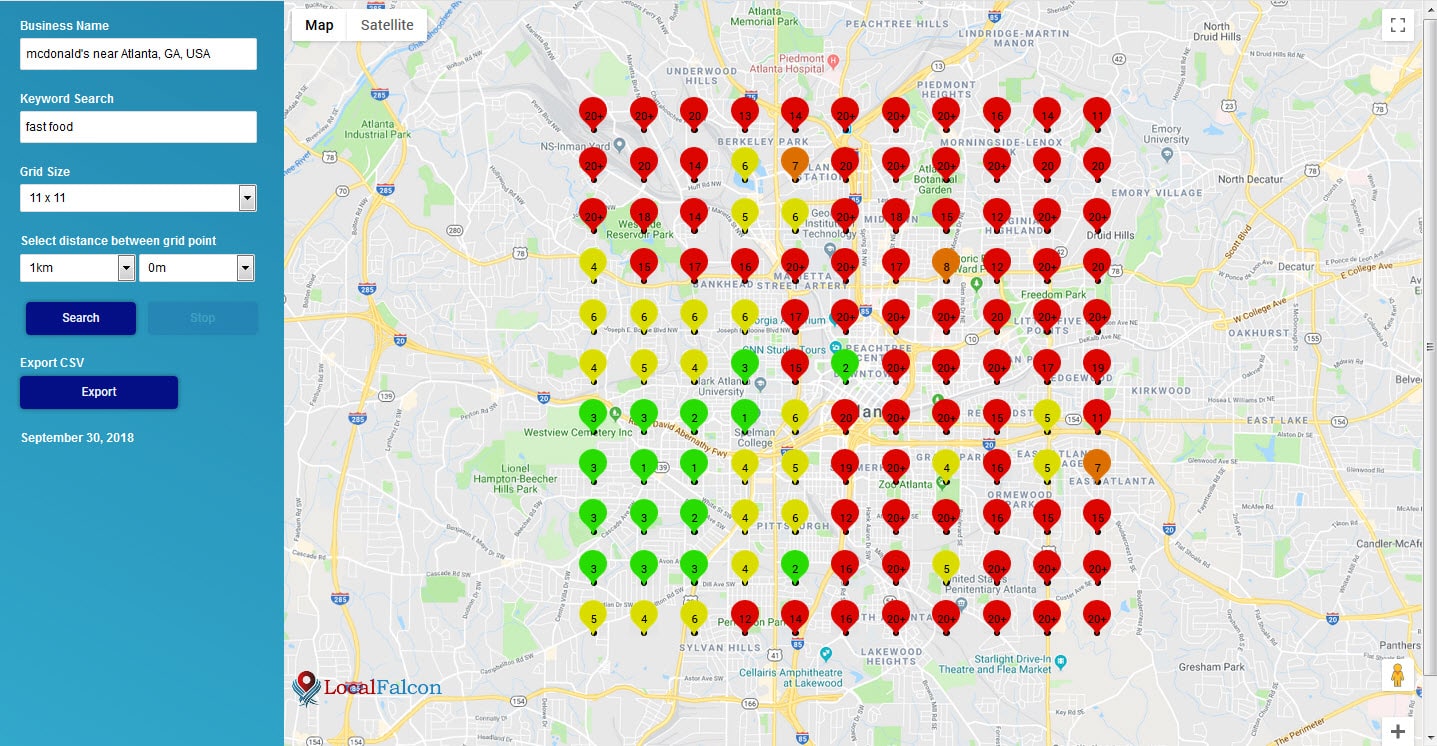 In this case, there are many McDonald's so the scanner is displaying a complicated pattern. Of course, you would always be able to scan each separate location more closely by  keeping the scan centered at one location and reducing the grid size. But a business with a few locations that are relatively close to each other would be able to get a unique view of their coverage area using this tool.
In the scan below, the dental office has two locations within the scanned area. They are easily apparent by the two separated green areas.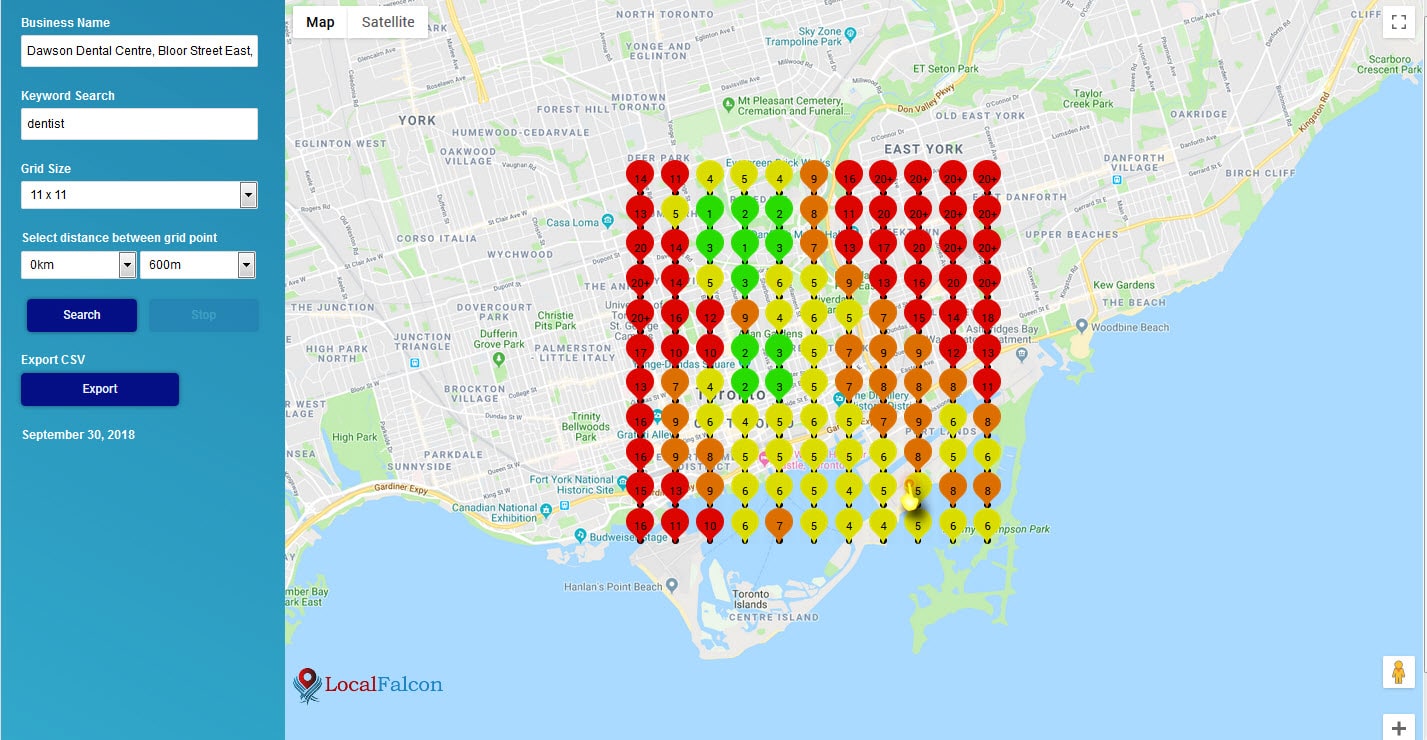 It might take a bit of adjustment of the search grid placement and parameters to find a sweet spot between the locations to get the best results. But once that is figured out, take note of the spot  and the grid size. Then, after you perform some optimization tasks on the website and want to check the overall improvement of the rankings on Google Maps, you will be able to see the impact for multiple listings all at once.
No zip code scanning tool does this! This is a unique feature of our tool in that it combines rankings for multi-location businesses in a simple visual way.