How Do Campaigns Work?

When you create a Campaign in Local Falcon, you can select one or more business locations to group together in the Campaign, choose the keywords you want to scan for, and schedule Auto Scans for those businesses at daily, weekly, bi-weekly, or monthly intervals, using the same Scan Settings every time.
You also have the option to send out automated Campaign Report notification emails each time one of your Campaigns completes a scan, helping ensure your Local Rank Tracking data gets shared with all the stakeholders it needs to — not to mention saving you time in terms of sending repetitive emails!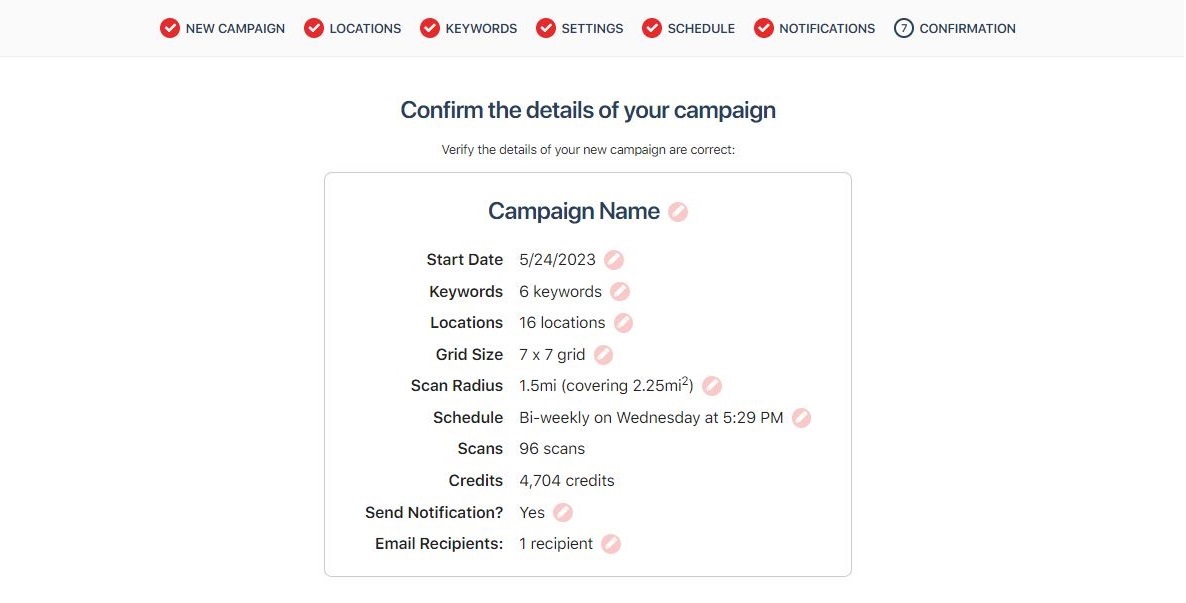 Who can benefit the most from Local Falcon Campaigns?

Campaigns work best when you group together similar business locations into them, meaning businesses that offer the same (or very similar) goods and services in areas with similar population densities.
For example, let's say you're tracking Local Ranking data for a chain of hardware stores, with several locations in urban centers and a few other locations out in more rural areas.
In this case, you could benefit from setting up two Campaigns in Local Falcon — one for the urban stores and one for the rural stores.
Doing this is a great way to run Auto Scans for groups of business locations that can use the same Scan Settings, so you keep getting the data you need without having to spend time manually running individual scans for each location every week or two.

Try Campaigns Today!

You'll now see the Campaigns tool listed in the main navigation menu on the left-hand side of the screen when you sign in to your Local Falcon account.
You can also learn more about how to run Campaigns in Local Falcon in our knowledge base.