Local Falcon Pricing
The most cost effective and accurate way to track the rank of any business listing.
Choose from seven different grid sizes: 3x3, 5x5, 7x7, 9x9, 11x11, 13x13, 15x15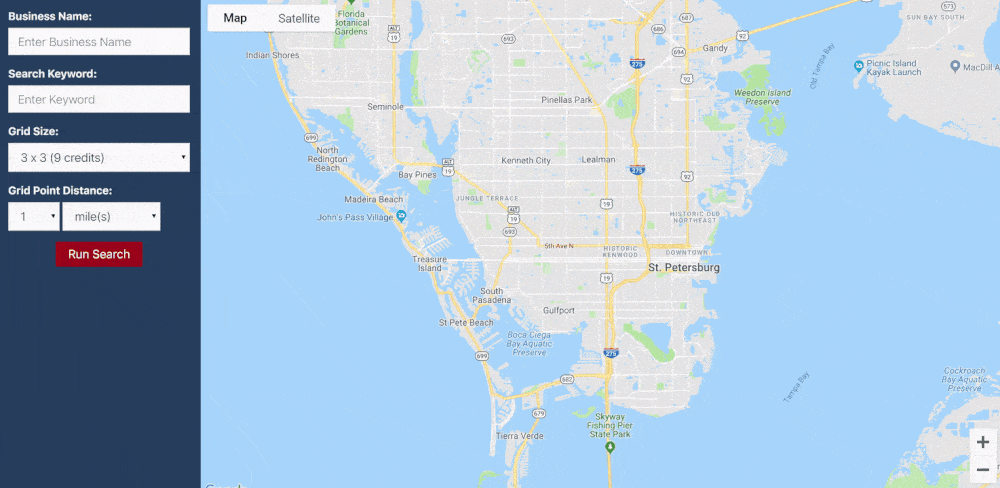 What happened to "Pay as you Go" pricing? 
As-needed pricing is still available upon creating an account and logging into the portal, but we think you'll find the cost of our packages much more affordable than purchasing individual credits. Create an account today to learn more.