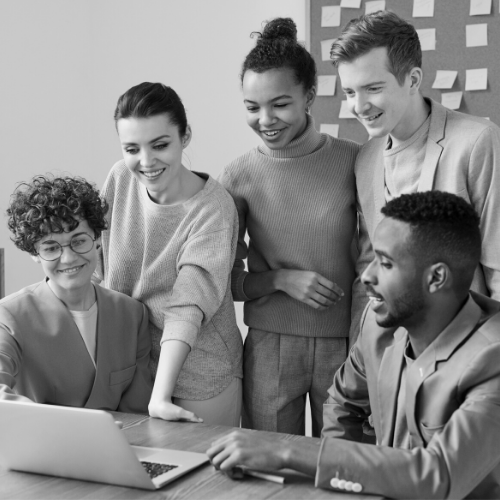 If you want to increase the online visibility of your site, integrating Search Engine Optimization (SEO) is the obvious choice. However, mastering SEO can be a hard nut to crack, mainly because it is ever-changing.
Fortunately, there are many SEO tools on the market that may save you the time and effort associated with data analysis and keyword research. Google Search Console and Local Falcon Rank Tracker are the market leaders among popular SEO tools.
This post will go deeper into the features of the two SEO tools in order to assist you in making a decision.
User Interface
Recently, Google rolled out the new Google Search Console user interface to improve user experience and accessibility. However, although the new interface seems clean and fresh, the functionality has remained the same.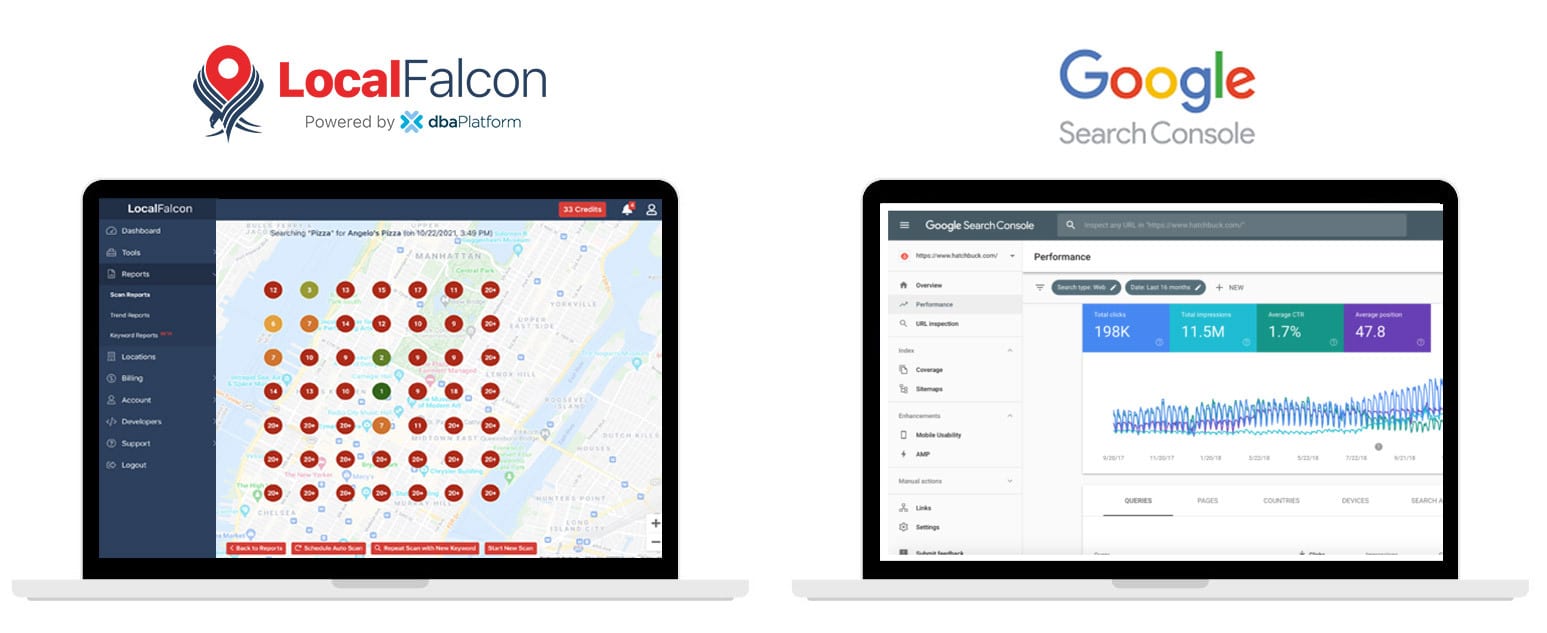 Local Falcon has a drop-dead intuitive user interface that doesn't require extra clicks or navigation. The SEO tool visualizes SoLV, or Share of Local Voice, and keyword trend reports, allowing you to customize data points effectively to analyze dates, trends, and locations. 
Search Results Accuracy
Google Search Console calculates the search performance report data by tracking the average position of your URL. If there are multiple URLs from your website that appear in the search results, the SEO tool uses the highest-ranking URL to calculate the average data. Thus, your average position in Google Search Console may vary from the Google rankings due to geo-targeting and personalization.
There are two main problems using Search Console for determining local rankings:
Search Console reports on organic rankings unless you use

special UTM tracking on your Google listing

, maps ranking data is just not included





Search Console cannot display results based on specific locations. All ranking results are averaged and so it's impossible to see any differences between rankings in one area compared to another.
The Local Falcon Rank Tracker, on its part, returns search results based on multiple scan points. This, in turn, enables it to represent accurate search results that you can rely on. Additionally, the SEO tool allows you to perform bulk scans for multiple locations concurrently and presents the search result as a single report.


Pricing
Google Search Console does not charge for helping you to monitor, troubleshoot and maintain your site's online presence in the Google Search results. To top it off, you don't need to sign up for the Google Search Console to be added to the Google Search results, but you do need to connect it to your website. Nonetheless, for the SEO tool to perform optimally, you need to understand the limitations of the data.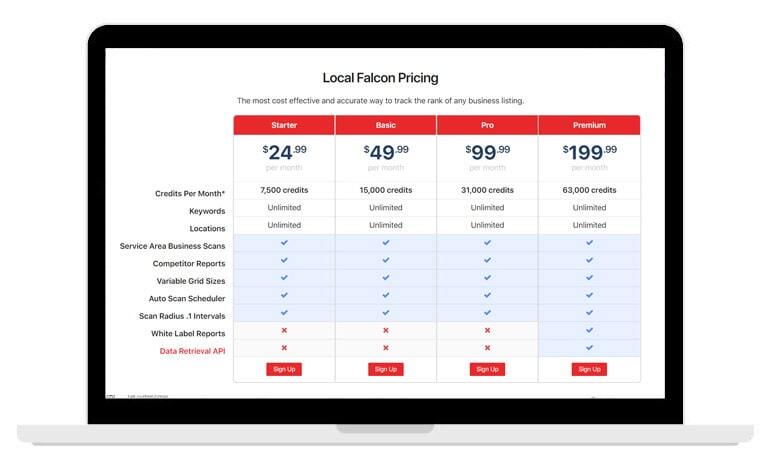 Local Falcon Rank Tracker, on its part, uses a credit system of payment to charge for each search credit. Local Falcon offers four pricing packages that you can choose from, which includes:
Starter:

The starter package is the cheapest as it goes for $25 monthly for 7,500 credits

Basic:

For the basic package, you will have to part with a monthly charge of $50 for 15,000 credits

Pro:

The pro package charges a monthly payment of $100 for 31,000 credits

Premium:

The premium package charges $200 for 63,000 credits monthly
Final Thoughts
As you will note by now, both Google Search Console and Local Falcon Rank Tracker have their strong points and downsides if you compare them.
Local Falcon is used to track local rankings on Google.

Search Console is used to track Google organic positions.
You need to be using both SEO tools depending on the type of data you are analyzing. Although most websites can get by using only Search Console, if you are a local business, it is essential to also track Google Maps rankings for people searching near your location.
Signup for Local Falcon and get free credits to test out some scans to get a better understanding of your local rankings.