Build Smarter Local SEO Campaigns with the Campaign Report
Today's local SEO campaigns need to be as diverse as local search users. That's because depending on an individual's query and location, Google search results may vary — even more so over time.  
Local Falcon's Campaign Report offers a holistic view of local SEO performance, with automation options that make gathering and sharing insights easy. Combining the functionality of the Keyword Report, Location Report, and Trend Report, this is rank-tracking taken to the highest altitude.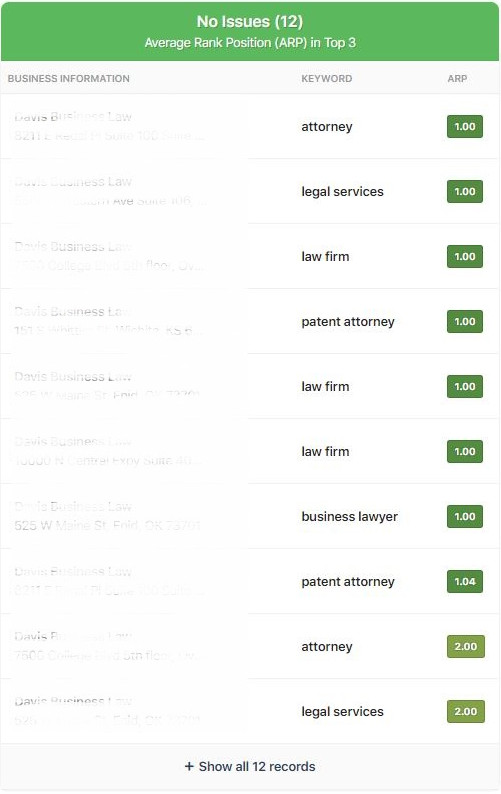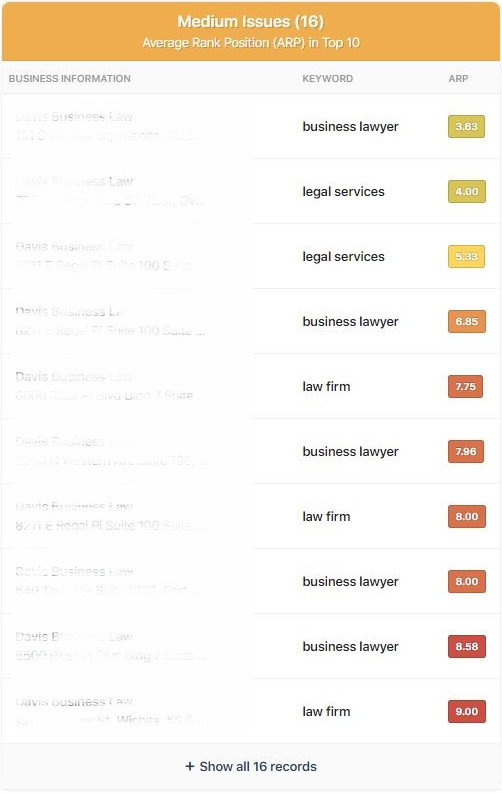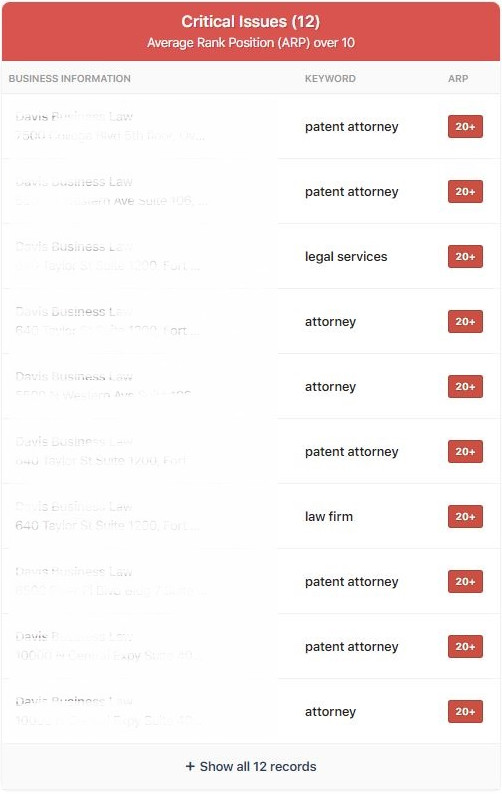 Command and conquer local search with Campaigns
With just a little effort upfront, you can put our powerful local rank-tracking tool on autopilot. 
Name your campaign.
Select the location(s) you want to analyze.
Input the relevant keyword(s) you want to rank for, or choose from suggestions based on your Google Business Profile insights.
Set a grid size and scan radius for tracking.
Schedule scans for an interval of your choosing.
Set up automated notification emails to stakeholders.


Data is reported as consolidated averages of Average Ranked Position, Average Total Ranked Position, and Share of Local Voice over the length of the campaign for all tracked keywords and locations, with detailed breakdowns. 
Maximizing the Campaign Report
SEO Professionals and Analytics Teams: The Campaign Report is an excellent tool for weeding out ineffective keywords, allowing you to pivot organic and CPC content strategies.
Agencies and in-house marketing teams:  Benefit from the Campaign Report's white labeling feature, offering their clients robust insights with branded authority. Scheduled scanning and automated notifications mean you'll never forget a reporting deadline.
B2B companies, B2C companies, and Enterprise Brands and Organizations: Scans can be centered anywhere on the map, allowing you to conduct valuable research on where their products or services are most requested. 
Whether you're looking to increase leads from local SEO, or surveying the lay of the local search landscape, the Campaign Report is the ultimate way to maximize your Local Falcon subscription.
<< Back to Report Types Overview
What are Campaigns in Local Falcon?

How should I group multiple business locations together for Campaigns?

Can I edit a Campaign after I create it?

What should I do if I'm not sure what Scan Settings to use for Campaigns?

Do I have to send Campaign Report notification emails after Campaign Auto Scans?