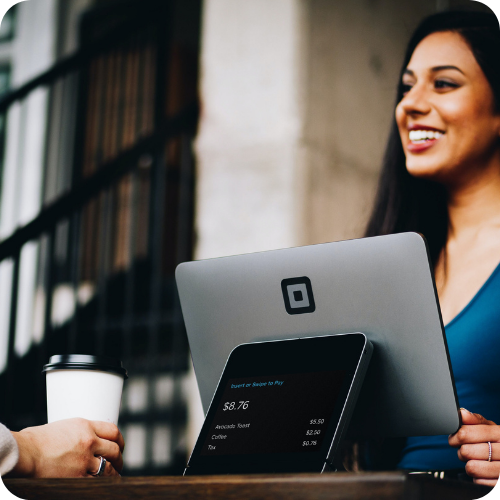 As a business owner, you have to be on the lookout for scams everywhere, including on Google Business Profile. The internet has provided scammers with new opportunities to defraud consumers. While internet scams are nothing new, fraudsters are constantly evolving new ways to steal information and scam business owners out of money. Business Profile listing scams are specifically targeted to defraud legitimate businesses and can have a detrimental impact on your reputation and search engine rankings.
It's not unheard of for third parties to hijack Google Business Profile listings or maliciously edit them. One of the ways they do this is through the "claim this business" feature in Google Search or Maps. You'll likely receive an email alert from the Google team that someone has requested ownership of your Business Profile.  Most people tend to ignore such alerts thinking their Business Profiles are secure.
It's in your best interests to take action and secure your profile against scammers. Your Google Business Profile plays a client-facing function, showcasing your business's address, website, and contact information, current images, videos, and update postings. Any inaccurate or misleading information on your listing jeopardizes the legitimacy of your business in the eyes of your customers.
Let's explore the types of scams you'll face as a business owner and the measures you can take to secure your Google Business Profile.
As many of you are aware by now, Google My Business is now officially called Business Profile on Google Search and Maps.  This is the fifth time that Google has rebranded its small business listing product since 2005. Google made this announcement and change in November of 2021. This is important because many new scams may be popping up as a result of this and this also allows for a level of discernment to know if someone says "Hi I'm calling from Google My Business" you know right away it's a scam
How To Spot A Google Business Profile Scam
Your Google Business Profile is a marketing tool that can attract customers and improve your business's local ranking. The first step to securing your Business Profile listing is to claim and verify your business. It can help you identify scams and also makes it difficult for scammers to hijack or edit your Business Profile listing.
There's no shortage of shady individuals and "businesses" looking to scam Business Profile listing owners intending to extort money or steal traffic.
Here are some of the most common Business Profile scams to look out for.
1. Email Requesting Ownership of Your Business Profile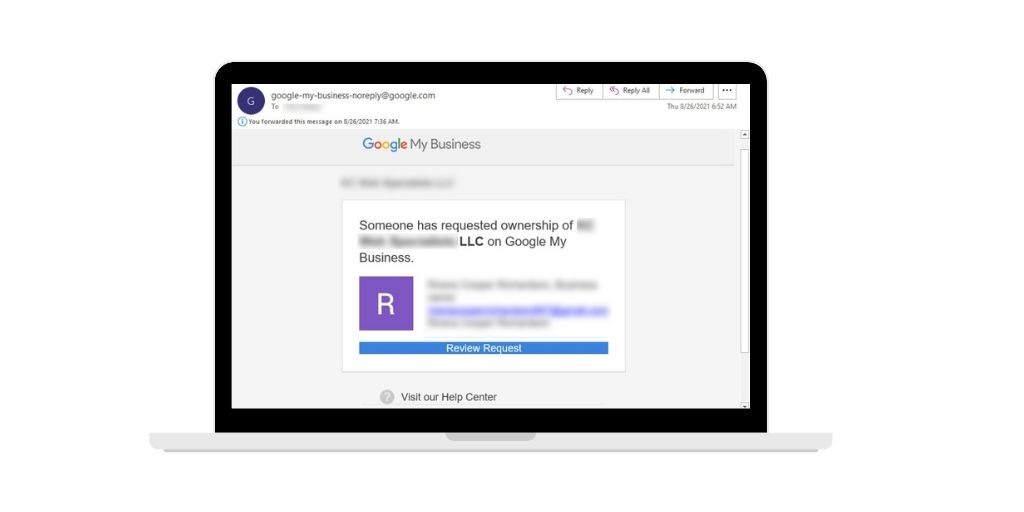 What do you do when a third party tries to hijack your profile?
You want to determine if the email is legitimate. Phishing scams are common, and it's important to be on the lookout for them. Nowadays, it's extremely difficult to spot spoofed emails, specifically because they've been designed to resemble the real thing. For this reason, you have to look beyond the visual components and the name displayed in the email.
Make sure the email address and header information include "@google.com." If you determine the email is not legitimate, don't ignore it but instead decline the change of ownership and report the phishing to Google. Google's fraud and abuse team will claim it from there.
If someone were to gain access to your Business Profile, they could assign themselves as the primary owner, hold your page hostage, and request payment to revert ownership back to you.
2. "Hello, I'm calling on behalf of Google."
If you receive a phone call with this opening line or a variation of it, odds are it's a scam – especially if they try to convince you to pay to maintain your Business Profile listing or any number of search engine optimization services. Remember: Google Business Profiles are free, neither do they expire. Google does not make unsolicited calls, and its representatives will never threaten to remove your listing for one reason or another.
That said, there's a real possibility that a representative from Google may call to verify or confirm yourBusiness Profile. But, with your contact information being so readily available online, it doesn't hurt to take a little extra precaution.
You may receive calls from Google operators for the purposes of:
Verifying business ownership

Confirming details for Google Maps

Customer service as a representative follows up on a support ticket

Support related to your Google Ads
Also, you might receive automated calls when customers make reservations or schedule appointments.
Let's assume you're having trouble determining if the call is real or fake:  
Any legitimate Google representative will be able to provide you with this information.

Google will never ask for payment information over the phone

Google will never ask or any other personal sensitive information, including usernames and passwords, date of birth, or social security numbers.
If you do receive a spam call, you can simply hang up or report the call to Google or the Federal Trade Commission (FTC). Do not engage and do not press any keys, as this could easily lead to more calls.
3. Hijacked or Maliciously Edited Business Profiles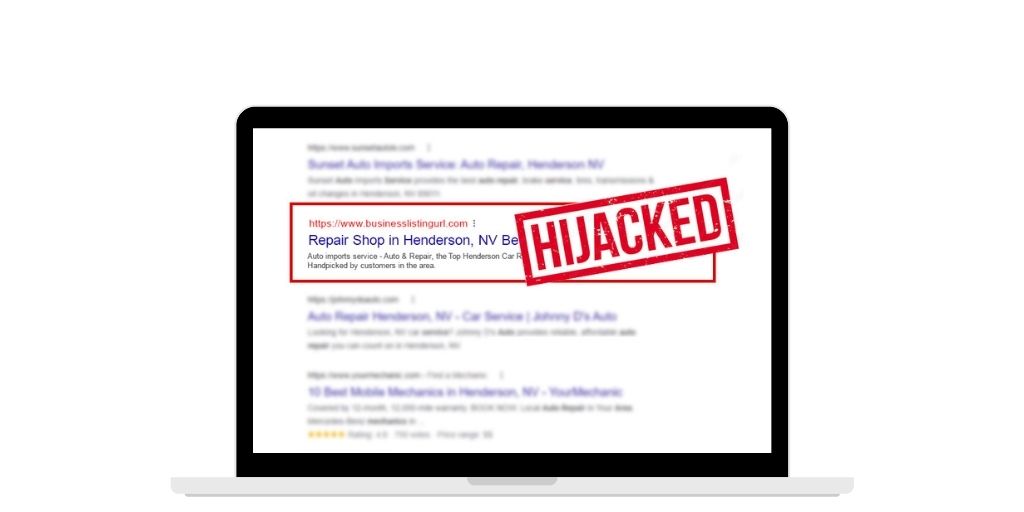 Every business wants to show up on the first page of Google Search or Maps, but unfortunately, the number of slots is limited. As such, there are businesses out there that employ unethical SEO practices to boost their page rankings and push out the local competition. Some do this by siphoning leads or redirecting traffic from their competitor.
This is done by "suggesting  an edit" in Google Maps to tweak a few account details, including the website URL. This is much easier to do with unverified listings. If your listing is verified, you'll receive an alert each time an edit is made or entry is changed.
A more common issue is maliciously edited listing details. In this case, a competitor isn't trying to siphon traffic; rather, they replace your business information with the wrong data. For instance, anybody can change the address of your business in your Business Profile.
4. Fake Reviews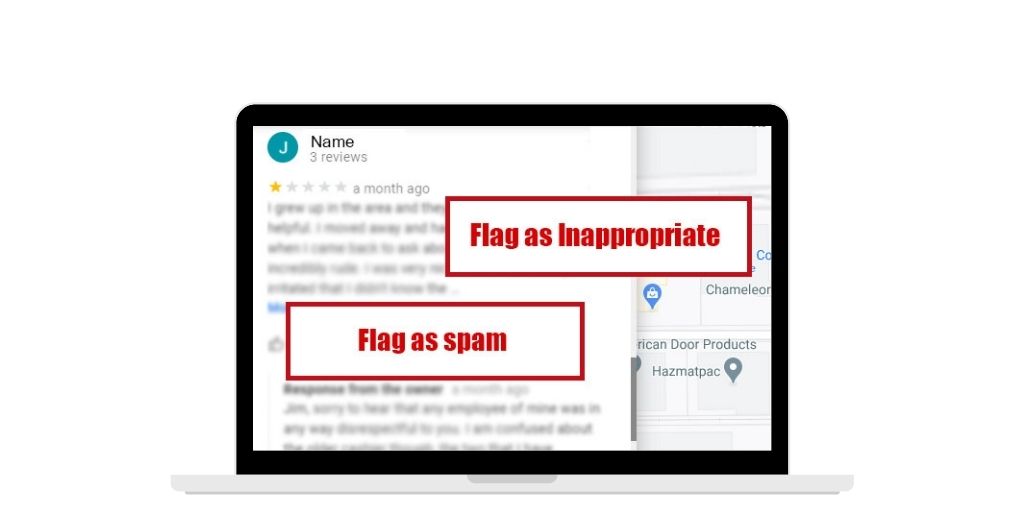 Some negative reviews are inevitable, but spam can also come in the form of fake reviews, which can compromise your ranking as well as customers' perception of your business. While you can't delete a negative review just because you don't like it, you can flag the following types of reviews for removal.
Spam or fake

Reviews that mention illegal activities

Dangerous

Derogatory

Prohibited content
Some telltale signs of fake reviews include content that contains tons of spelling errors, strange tales that didn't occur, and references to people who don't work at your company. Only flag reviews that are in direct violation of Google's review policy and deal with negative reviews through other online reputation strategies.
Flagging spam reviews allows the team at Google to take a look at the content and decide whether it meets the requirements for removal or not.
How To Protect Your Google Business Profile Listing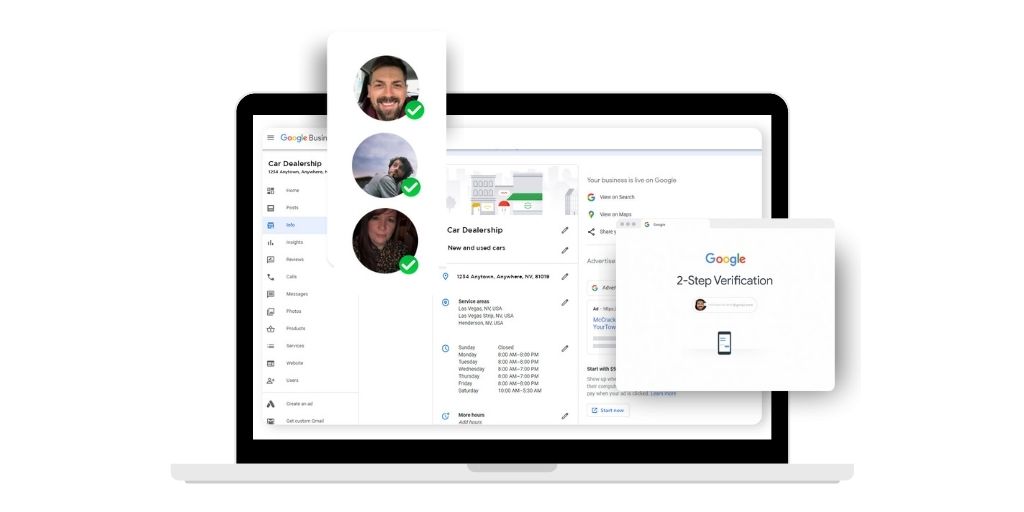 Can anyone make edits to your Google Business Profile? Yes.
That's why it's imperative to respond to any ownership requests and edits immediately. You can secure your Business Profile listing by taking some precautions:
Only the business owner's email address should be set as the primary owner.

Limit access to your Business Profile page. The fewer people who have access to your listing, the less likely it is to be compromised.

Grant permissions based on need. There are four levels of page access, including primary owner, owner, manager, and site manager.

Enable two-factor authentication to protect your Google account from unauthorized access.

Address any Google account privacy and security issues. It also helps to limit which third-party apps have access to your account.

Adding a second email account that you control as an owner is recommended in case you are unable to access the original primary owner account email. 
The local aspect of customer acquisition is critical to attracting customers in the digital age. Claiming and verifying your Google Business Profile isn't enough; you have to monitor your profile on an ongoing basis for any edits,  fake reviews, and post consistent content.