Search Trends That Affect Your Google Listing
That Google is the dominant force in search isn't surprising. The search engine processes an estimated 63,000 search queries every second, translating to a staggering 5.6 billion searches a day. If a user searched "restaurants near me," Google would display three Maps results of restaurants within the user's proximity. Appearing among these three featured results, known as the Google 3 Pack, can boost your business's visibility and give you a competitive edge.
Google's algorithm is designed to provide users with the most relevant and accurate search results. Plus, the algorithm is always evolving. So, how can your business stay relevant in search? It takes strategic planning to move your business up the ranks in the search engine results pages (SERPS) and generate more traffic. As such, SEO positioning is a crucial aspect of effective digital marketing. There's a mountain of search engine optimization tools available, Google Search Trends being a good way to keep abreast of what is up and coming in organic and local search.
Are you interested in helping your business earn top rankings? 
Top 4 Google Search Trends that will take you to the top of the search results pages.
 

1. Zero-Click Searches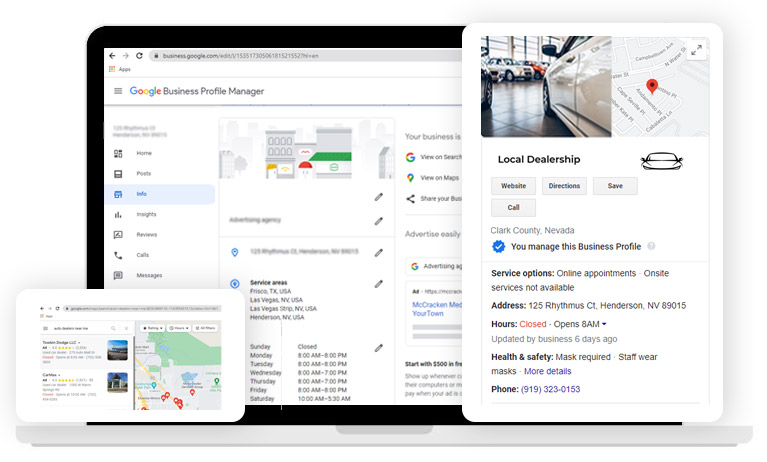 Roughly two-thirds of the searches on Google end without a click to other content. The first page of Google has changed drastically over the past few years. It's no longer a list of websites with relevant information but a mixed-media, interactive page engineered to provide users with the information they need without having to leave the search results page. These are called "no-click" or "zero-click" searches.
Most times, three featured snippets appear at the top of search results (the Google 3 Pack). Since the point of zero-click searches is to ensure users don't expend additional effort to find what they're looking for, an optimized Business Profile for Google Search and Maps is necessary to improve rankings and be as visible as possible.
Ensuring your business profile is updated and accurate means Google can provide users with the information they need to make a decision about your business without them having to visit your website. You want to answer your customers' queries right on the results page.
2. "Near Me" Searches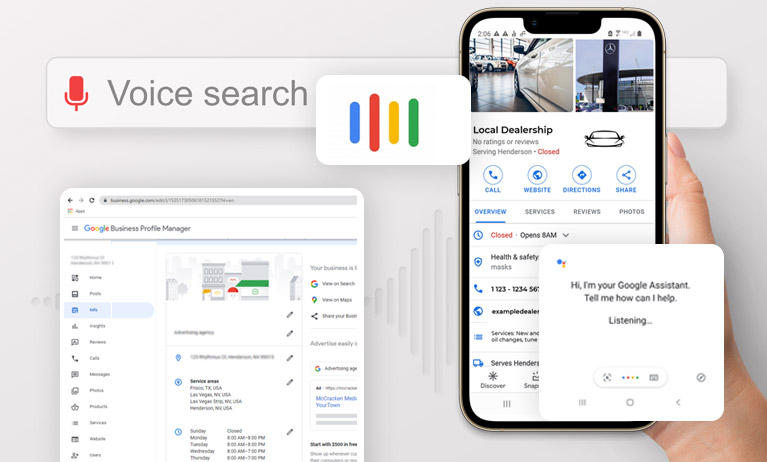 88% of all local search ends with a visit or call within 24 hours. Mobile searches for local businesses continue to rise, and voice search from smartphones and smart devices like Amazon Alexa and Google home is becoming more commonplace. Consumers have changed the way they find information, and you should adapt your SEO strategy accordingly.
All of which is to say, it's time to optimize your business for "near me" and voice search. Here's how you can do so:
Optimize your GBP listing by providing directions and your business address

Make sure your Name, Address, and Phone Number (NAP) are consistent throughout the web.

Publish location-specific services pages and include landmarks, neighborhoods, and cities in your content

Include location-specific keywords in your description
3. Quality-Based Results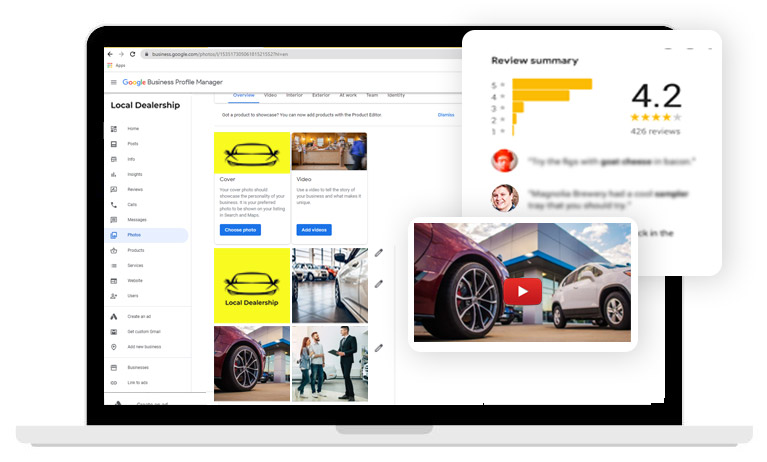 How does Google measure the quality of search results? Google has a huge network of algorithms that seek out quality, authoritative content. Gone are the days when stuffing web pages with keywords would guarantee you a spot on the first page. Google has picked up on these dodgy habits, and their algorithm has become better at spotting shortcuts.
The key takeaway here is to create content you users want to see and do so regularly. Keep your information accurate because any mismatches across the web will hurt your rankings. Additionally, you'll want to update your products or services and provide Google with a variety of media content, including reviews, pictures, and video content. Reviews, in particular, give your business an edge as they provide you with social proof. Google knows this and has tailored its ranking algorithms to prioritize businesses with a healthy review presence.
Having a website and a Google business profile that is content-rich and authoritative improves your credibility and is more likely to attract links from other websites, improving your SEO rankings.
4. Visual Search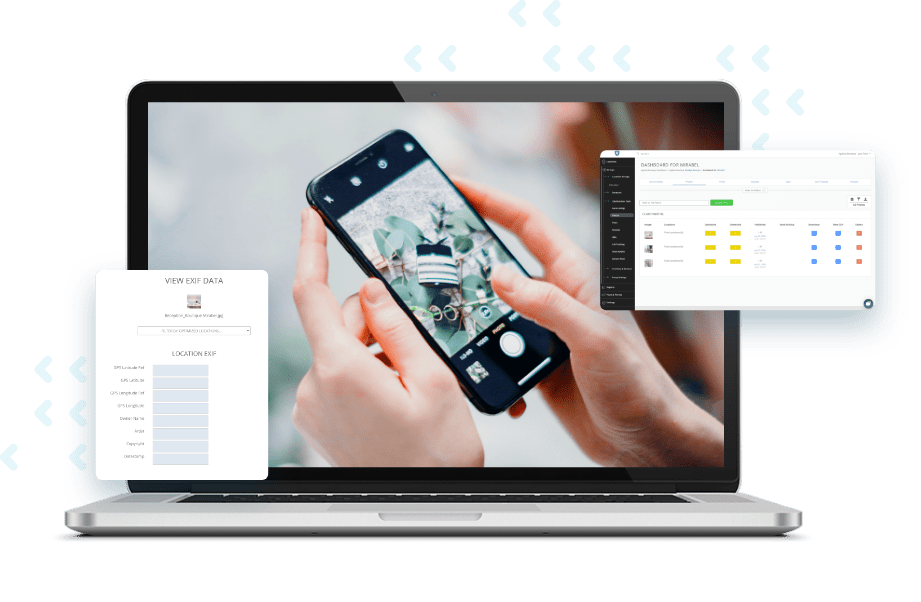 Images from Google profiles appear in local search results. The key is to optimize your photos for local search by including location-specific keywords in the image text descriptors. Additionally, make sure to use images that are highly specific to the services you provide. If you run a restaurant, avoid the stock photos and include photos of your food, kitchen, and restaurant. Using authentic photos from your business will build trust with your customers and increase the likelihood of Google incorporating them into search results.
Optimize for Your Business Profile for Google Search and Maps for Local Visibility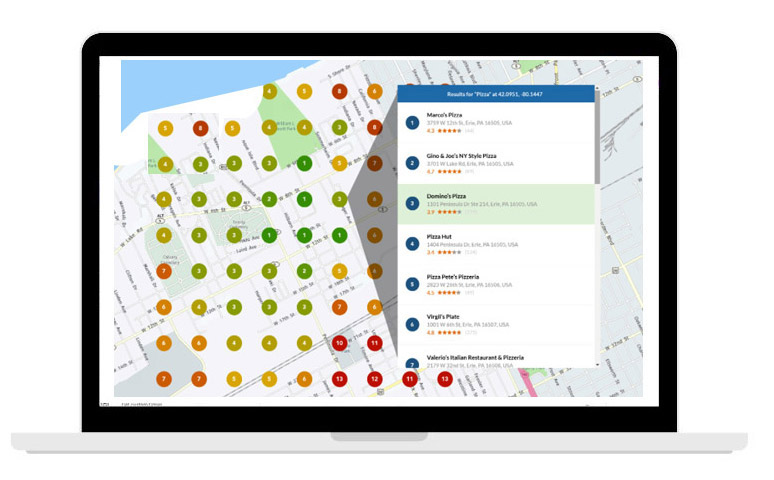 How's your ranking on Google? Discover your business visibility with LocalFalcon's Google Local Pack Rank Checker. It's an instant solution that allows you to understand how your business ranks for specific keywords and location-based searches. Enable automatic local results monitoring to improve your SEO strategy and stay on top in local search. See for yourself with a free trial.