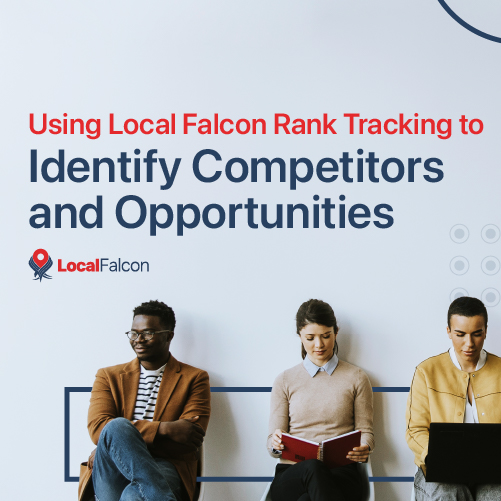 In the ever-changing and increasingly digital business environment, it's more important than ever for enterprise organizations to find new ways to proactively identify competitors and opportunities for growth.
Local rank tracking has emerged as a dynamic tool that both in-house marketing teams and external digital marketing agencies can use to achieve these goals.
By taking advantage of the powerful features of a local rank tracker, enterprise businesses can gain valuable insights into their top competitors in local search, look for ways to outrank them in search results, and identify other market gaps and opportunities.
Using the local SEO data provided by local rank tracking tools, marketers can make data-backed decisions about their digital marketing and SEO strategies to drive enterprise business growth.
What Exactly Is Local Rank Tracking?
In broad terms, local rank tracking is the process of monitoring and analyzing search engine rankings for specific keywords within a targeted geographic area. Using the right tools, local rank tracking can be fine-tuned to target a specific region, city, or even neighborhood, allowing for very precise measurement of search rankings.
This is especially useful for medium- to large-sized enterprises with multiple locations and different service areas, as strategies for improving local rankings can be customized for each business location and service area based on data specific to that location.
How Using a Local Rank Tracker Drives Enterprise Growth
Analyzing Current Keyword Rankings
Before you can start to conduct competitor analysis and look for growth opportunities to seize, businesses have to know what their target keywords are and how they're currently performing for them.
In general, these are all the search terms that people are currently using to find your business, such as the business's name, the products and/or services you sell, your Google Business Profile categories, and variations of keywords with a geographic location name attached to them.
Conducting Competitor Analysis
After you know what your target keywords are and how you rank for them currently, you can start to analyze competitors' keyword rankings and identify the top competitors for target keywords. 
In other words, the primary goal of using local rank tracking for competitor analysis is to see who your top competitors are in local Google search results for your target keywords. Then, you can work on developing strategies to counter the marketing efforts of competitors and position your business above them in local search results.
Identifying Market Gaps and Opportunities
Local rank tracking data on competitors also allows you to identify gaps in the local market that your competitors are not filling, which may offer opportunities to expand and refine your business offerings to give your company a competitive advantage.
Similarly, data from a local rank tracker can provide insights into ways enterprises can differentiate themselves from the competition to gain local search visibility in other areas where their competitors are underperforming (or totally absent).
In short, knowing where your competitors' strengths and weaknesses are can help drive overall business strategy and keep your business ahead of the curve.
Shaping Digital Marketing and SEO Strategies
Whether you're part of an organization with an in-house marketing team or you work for a marketing agency offering white-glove digital marketing services, the data provided by a local rank tracker is an invaluable asset when it comes to shaping your digital marketing and local SEO strategies.
By analyzing the performance of specific keywords in different geographical areas, marketing teams can optimize Google Business Profile listings, websites, and other digital marketing assets to increase visibility among the target audience, improve customer engagement, and drive sales.
A local rank tracker also allows teams to track the performance of their optimization strategies to measure the effectiveness of local SEO strategies, adapt them, and allocate resources accordingly, thereby maximizing ROI.
Local Falcon: The Perfect Local Rank Tracker for In-House and Agency Marketing Strategists
Local Falcon is a local rank tracker built to track Google Business Profile rankings for businesses of all types and sizes.
With features like campaigns, bulk scans, recurring auto scans, keyword suggestions, and white-labeled reports, Local Falcon is ideal for both in-house and third-party marketers working with single- or multi-location enterprise organizations. 
Local Falcon's competitor reports, trend reports, keyword reports, and location reports offer a variety of ways to visualize data and identify competitors and opportunities. Additionally, the flexible credit system makes it easy to adapt Local Falcon to suit almost any budget, with the option to easily scale usage as you see results that boost ROI.
For agency sales teams, Local Falcon can also be a valuable tool to implement into your sales funnel, providing custom data that sales professionals can use to personalize their outreach and nurture leads, ultimately leading to more conversions. 
In fact, Local Falcon's sales enrichment tool can take any third-party sales lead list and automatically fill it in with information about local rankings for all the businesses listed therein, making cold outreach much more efficient.
Try Local Falcon today to start driving enterprise growth through local rank tracking!