New Local Falcon Features Releasing Soon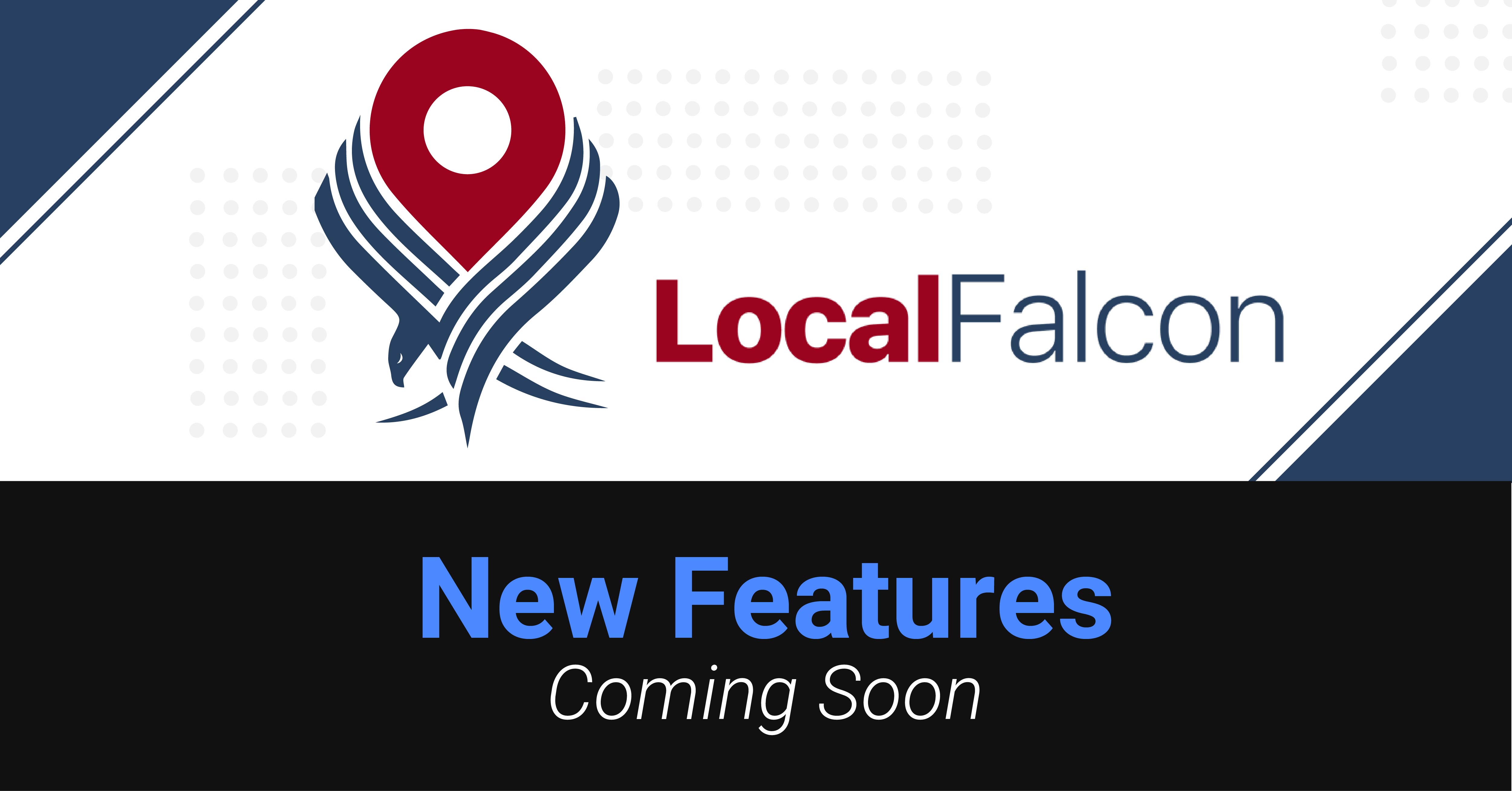 Local Falcon, the first keyword rank tracker designed for Google Maps, has exploded in popularity over the past year. It's gained a loyal following. All over the world; marketers, agencies, and brands use LF scans to visually track Google Maps ranking across their entire service area, to keep tabs on competitors, and to improve 3-pack ranking.
Since the acquisition of Local Falcon by dbaPlatform nearly a year ago, the team has solicited your feedback to learn which features and functionality you desire most. We reviewed, queued, and built all-new tools for all you rank tracking champions! 
Here's a sneak peek at what's being unveiled in the next 30 days! So many updates are coming your way.
Ability to scan Service Area Businesses!!! Yes, service area businesses. (Due to changes on Google's end this has been delayed to Q3 2020).

Importing locations directly from your GMB Account 

White-label reporting 

Ability to review rank movement over time in a simplified report 

Competitor tracking improvements 
IMPORTANT: The first change you'll notice is enterprise-level reporting features. Run multiple scans at once, leave the browser without killing off your reports, get pinged by email within minutes when your reports are ready. No need to stand-by and wait for your results. Keep historical reports.
Over the coming weeks, we will be announcing more updates, so keep your eye on this post as well as your inbox. 
Not a Local Falcon user? Create your account and discover where your listings rank on Google Maps today. 
FAQ
Q: What about my old scans, are they affected?
A: No, all of your old scans are still on the scan results page.
Q: Will this mess up any auto-scans I have set-up?
A: All of your scheduled auto-scans will run on time. If you have an issue, please reach out to us in our chatbox below.
Q: When will all of these updates go live?
A: Over the next 30 days, we will be releasing our new features.